Custom typography is eye-catching, recognizable and engaging. These examples were created for clients to help market their brand when they really needed to stand out. Applications included t-shirts, paper products, business cards and logos.
Santa Monica Metro Celebration T-shirt
This t-shirt celebrates the grand opening of the Santa Monica metro station in Los Angeles (finally!). The client, ZipRecruiter, is a product that helps people find jobs — Like the metro, they make sure people "get to work faster."
Sugar Rush Events Logo & Web Design
Sugar Rush Events needed a new logo that demonstrated their sophisticated approach to event design. This custom font is a careful balance between elegance and fun.
Hoban Press Logo Sketches
Every logo design begins with sketches. These sketches were created for Hoban Press, a letterpress company creating stunning stationary and business cards using technology dating back to 1902.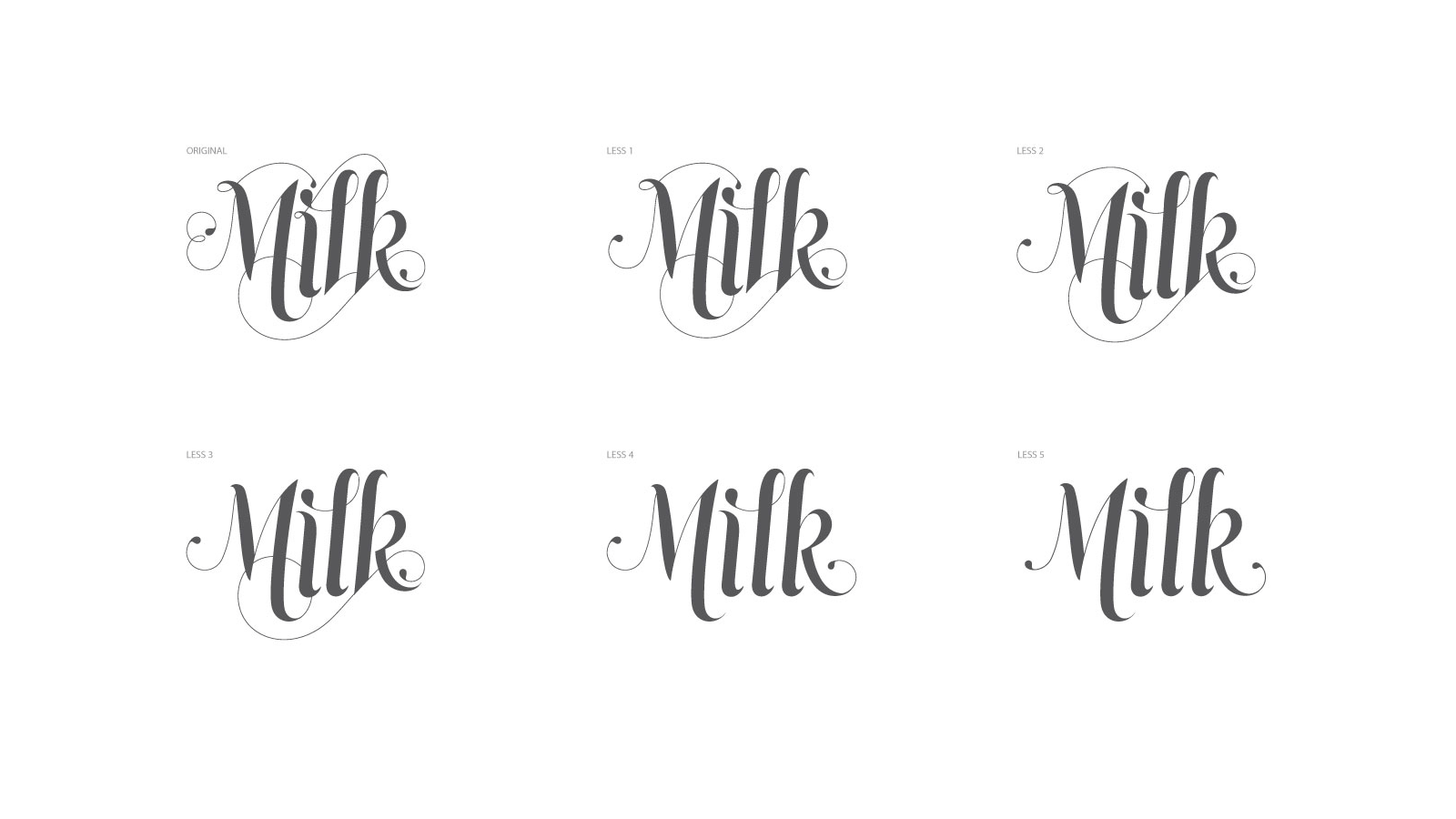 Milk Development Lab Logo
This was created for a tech incubator. The thumbnails show an essential part of my process: whittling down complexity.
Pictory Article Title
An animation (link) for online photojournalism magazine, Pictory. The corresponding article celebrated coming of age stories taking place during Spring Break adventures.
Inspirational Typography for ZipRecruiter
In 2016, ZipRecruiter required new brand assets to help their users feel more inspired in their job search. These tidbits of typography were used to enhance the emotional impact of their site, emails, social media, and marketing materials.
Papyrus Greeting Card Concept Development
In 2015, I created compelling greeting card concepts for stationary company Papyrus, to appeal to a new, younger demographic.